Holiday World & Splashin' Safari
Santa Claus, Indiana
HoliWood Nights
May 26 & 27, 2006
Page One

This year Christmas was back on in Santa Claus, IN.




I know Christmas comes every year in December but to me all of my friends coming to my home town for a couple of days of fun, coasters and a whole bunch more fun is Christmas to me. Holiwood Nights started Friday night back in the picnic grove where we all assembled while the Kochs and Paula Werne welcomed us to the event and discussed the rules that were to be followed.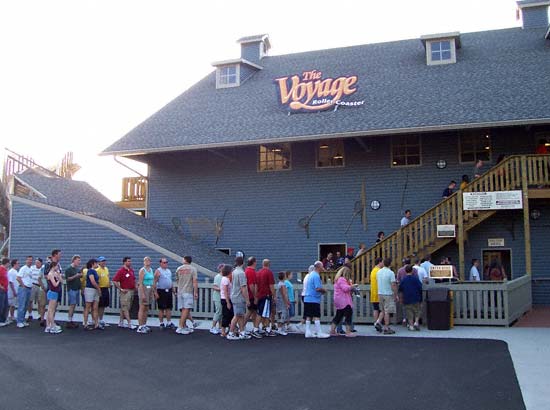 After the park was cleared out it was time for the mad dash down to The Voyage for the start of Friday night's exclusive ride time.




It was just great sitting back watching everyone's reactions to The Voyage.



Next
Copyright 1999 - 2022
Paul B. Drabek