Click on any photo for a larger version.
This trip up to Toronto was of course full of work meetings but I wiggled in enough time to have two hours at Canada's Wonderland to hang out with Paul. He was really excited to show me a new themed section at Wonderland.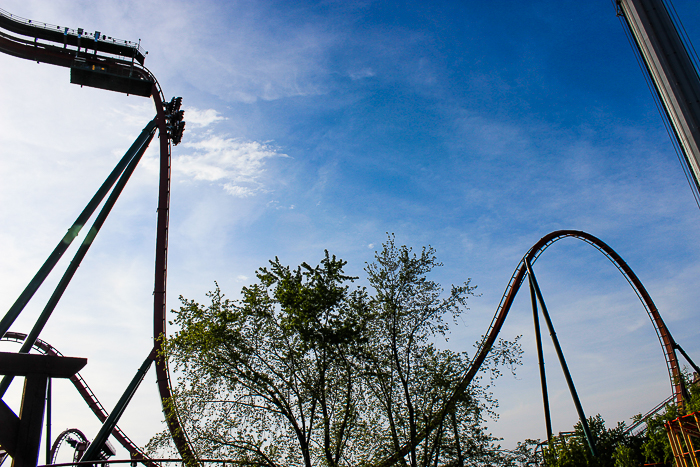 Frontier Canada besides being a new themed section has a little addition that you might have heard of.




That little addition if the new for 2019 Yukon Striker.


Before we move on to talking about the ride we have to talk about the storage bins. Instead of having to cross through the train to drop your drink cups, bags, purses or a fanny pack; like I have, on Yukon Striker the bins come to you. Before getting in line for your row you can place all of your goodies in the bins and then as you ride Yukon Striker the bins travel over the ride to the far side of the station by the exit. This brilliant idea speeds up loading, keeps the line moving and doesn't take the horrible customer service tactic of forcing anyone who has anything to get a locker. Bravo, Canada's Wonderland!
Now we can get to discussing the awesomeness that is Yukon Striker.

Next
Copyright 1999 - 2022
Paul B. Drabek