Click on any photo to see a larger version.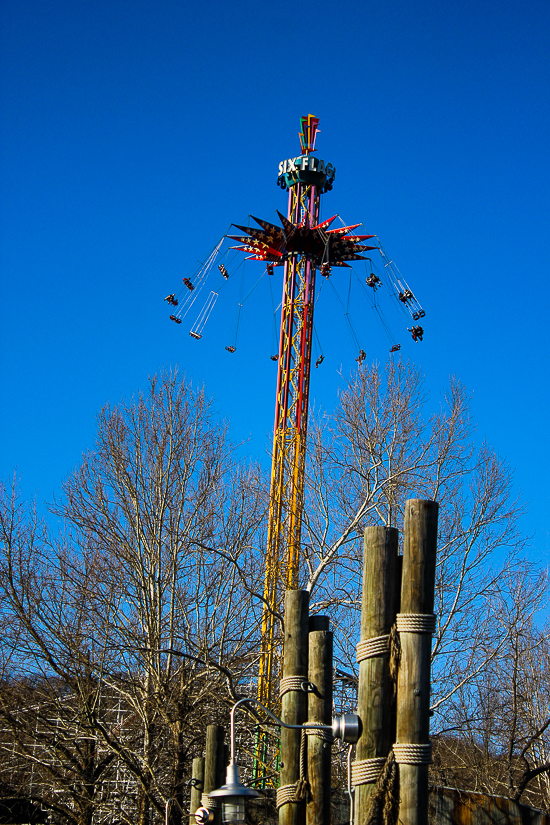 As you can see opening day was a wonderful spring day to go soaring a few hundred
feet into the air on Sky Screamer.




Unfortunately though if you wanted the experience of plummeting two hundred and seventeen feet that is not going to happen as Superman: Tower of Power has been axed. Six Flags as a cost cutting measure due to covid decided to take a look at parks and remove rides that were high maintenance cost and not super popular. While Superman was popular as a hand me down ride from the long gone Six Flags Astroworld it was aging and had maintenance issues.




Sometime later this year the ride will be taken down and any spare parts will be shipped up to Six Flags Great America to be used as spares.


I'll really miss Superman as drop rides are wonderful and this was the only ride in the park that if you were in the right seat on a clear day you could see the Gateway Arch.
There is a plus to go with this as the new for 2020 ride that became the new for 2021 and not 2022 Catwoman's Whip will be taking over the spot from Superman. Seeing Catwoman spin around all the way up there will be nice and add some life to this back corner of the park that has needed it. Hopefully Six Flags will remove all of the perpetually unused games buildings that sit between Superman and the Screamin' Eagle and make the area look good again instead of the land of forgotten buildings like it has been in recent years.
Next
Copyright 1999 - 2021
Paul B. Drabek