Click on any photo to see a larger version of it.
While up in the Chicago area for a visit with my parents Bond, my mother and I took half a day to head up to Gurnee to see what's new at Six Flags Great America for 2017.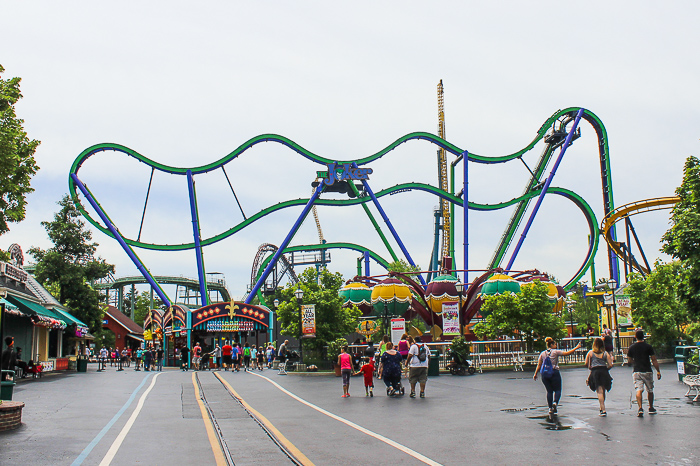 What's new is this crazy and contorted contraption called...




...The Joker!


The Joker is a 4D free fly coaster from S&S Sansei.
The Joker theme works perfectly for this ride as the 4D free fly certainly takes your normal coaster and twists it around in the most insane manner possible as only a ride named after the "Clown Prince of Crime" could do.
Next
Copyright 1999 - 2019
Paul B. Drabek